Boeing Approved n-propyl bromide (npb) based vapour degreasing solvent for aerospace applications.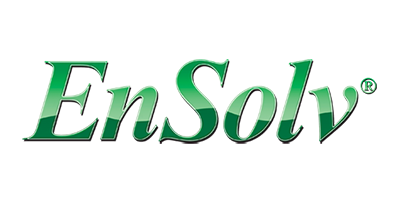 DUE TO LEGISLATION THIS PRODUCT MAY NO LONGER BE AVAILABLE FOR SALE
Information in this section is retained for reference only
EnSolv® products, invented and patented by Envirotech (ETE), have been a market leader all over the world for n-bromopropane (nPB) based vapour degreasing solvents  - now moved to Annex XIV of REACH regulations by ECHA so nPB solvents cannot be used without authorisation after July 2020.
Using the experience of 40 years supplying and supporting users of the vapour degreasing process ETE specialists have developed "drop in" alternatives:
ProSolv®  and EnSolv CC-A®  give the same level of enhanced performance and economy as the original EnSolv® products.
Please contact our experts who are available to discuss your uses and propose the best replacement product.
The ONLY Boeing approved n-propyl bromide (npb) based vapour degreasing solvent for aerospace applications.
A safe and effective alternative is available to replace Trichloroethylene (TCE) and Perchloroethylene (PERC) for those required to meet the uncompromising standards of Boeing's BAC 5408 vapour degreasing specification.
EnSolv®5408 was developed with a unique, patented stabilizer package, engineered to meet or exceed the stringent stability and cleaning requirements of BAC 5408.
EnSolv®5408 cleans as effectively or better than TCE and PERC, but is non chlorinated, non hazardous, non carcinogenic, environmentally friendlier and less likely to create stress corrosion or hydrogen embrittlement in titanium.
EnSolv®5408 has been approved as of June 15, 2006 by Boeing Aircraft Corporation under BAC5408 via PSD 6-59 as an alternative vapor degreasing solvent to TCE and PERC. As of February 5, 2008 PSD 6-59 has been superseded by PSDS 6-62 to permit the use of EnSolv Spec 490 Stabilizer Booster mixture.
EnSolv®5408 is the ONLY n-Propyl Bromide based solvent to succeed through the rigors of over four years of intensive testing by Boeing and is listed on the QPL of BMS 11-11.
EnSolv®5408 is the ONLY nPB based solvent approved for commercial and/or military applications.
EnSolv 5408 Benefits
EFFICIENT AND ECONOMICAL
Not classified as a carcinogen
Very high solvency power, excellent fast precision cleaning
Mid range temperature operation, reduced energy use, faster cleaning cycle, easier handling
Can be used in any vapour degreasing equipment with improved productivity and lower maintenance
Safe for the environment, low Global warming and ozone depletion potentials
APPROVED
On March 21, 2008, Boeing St. Louis (McDonald-Douglas) approved EnSolv®5408 Precision Solvent to their PS 12020 Rev. Y Aerospace Vapor Degreasing Specification.
US EPA Snap approval
Approved replacement for Trichloroethylene approved by major OEMs worldwide
Approved in US Tri-Service Corrosion Manuals
RELIABLE
Excellent customer service, technical support and training from qualified distributors throughout Europe
Further information
We can provide you with a Material Safety Data Sheet, independent laboratory reports, product samples or technical assistance. For more information or advice please contact us by telephone on +44 (0) 20 8281 6370 or use our contact form.
Vapour degreasing solvents are supplied and supported by EnviroTech Europe Ltd.  Manufactured in the United Kingdom and available on short delivery times through our dedicated team of distributors in Europe and the Middle East.