ProSolv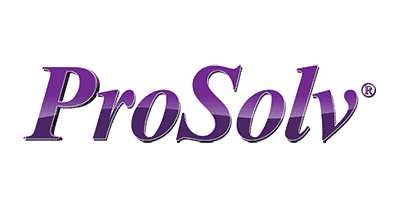 Vapour Degreasing Solvent
High performance vapour degreasing solvent for critical cleaning of medical devices.


Vapour degreasing and cleaning solvents for the removal of contamination in the manufacturing of medical instruments, implants and other devices
Critical cleaning is vital throughout the medical device supply industry for safe, successful operations and procedures. Cleaning processes must be proven to be safety critical and leave no residue that could possibly enter a patient's body.
ProSolv

®
solvents were developed to provide superior critical cleaning performance for manufacturers of medical devices and equipment. The solvent is stable when used for vapour degreasing or cold dip cleaning and is compatible with all metals, including titanium ceramics, glass, and most plastics used in producing orthopaedic implants, dental, ophthalmic and surgical tools, lenses etc.
ProSolv

®
is a cost effective and sustainable solution for removing organic and inorganic soils and other particulates and sets the standard for removal of machining and cutting oils, coolants, grease, grinding, buffing and polishing compound while leaving no residues.
ProSolv

®
eliminates microbial contaminants during the cleaning process exposing the microorganisms, which have cell walls consisting of organic materials including lipids (fats) to a powerful solvent disrupting the cell walls. Once compromised the organism's inner working lose this protection and the organism dies reducing the bioburden of the process.
ProSolv® is an excellent non- flammable, low toxicity, volatile carrier for organic and synthetic medical lubricants for coating cannulas, needles and instruments to produce comfortable, pain free insertion for patients. In many medical applications oxygen and gas pipework system systems are needed. Use ProSolv® for cleaning at installation and when pipework extensions and fittings are added as it is vital to remove oil and organics leaving residue free dry surfaces to standards approved by gas supply companies.
ProSolv

®
precision cleaning fluid is a "drop in" replacement trichloroethylene and n propyl bromide based solvents and can be used in any modern cleaning machine designed for solvents. It sets the standard for soil removal in these demanding applications. For many of these cleaning challenges, vapour degreasing or ultrasonic cleaning with
ProSolv

®
are some of the most effective and efficient methods of cleaning medical devices without sacrificing economy,performance, production capacity or floor space.
ProSolv for medical device cleaning
Not classified as a carcinogen
Very high solvency power, excellent fast precision cleaning
Mid range temperature operation, reduced energy use, faster cleaning cycle, easier handling
Can be used in any vapour degreasing equipment with improved productivity and lower maintenance
Safe for the environment, low Global warming and ozone depletion potentials
Stable in use no acidity testing or stabilisers needed.
US EPA Snap approval
"Drop in" replacement for trichloroethylene, approved by major OEMs worldwide
ProSolv® solvents are available to remove a wide variety of non-polar and semi-polar contaminants typically encountered in the medical device industry. These include:
Machining oils
Cutting oils
Coolants
Waxes
Greases
Polishing / buffing compounds
Needles and canula lubricant carrier fluid
Orthopaedic implants
Monitoring and information systems
Critical cleaning of oxygen and gas lines
Packaging and Availability
ProSolv® is available in the following container sizes and weights:
190 litre (approx.) drum, 240 kg
18 litre (approx.) can, 23 kg
The weight of ProSolv® is 1.267 kg per litre
ProSolv is completely stable, we recommend storage in dry cool conditions and has a long three years shelf life.
ProSolv Benefits
EFFICIENT AND ECONOMICAL
Non Flammable (No Flash Point)
High Solvency (KB Value 91)
Low Surface Tension, Low Boiling Point
Highly productive and economical in use
Stable in use no additives required
Minimal Non Volatile Residue
No Hazardous Air Pollutants (HAPs)
Compatible with metals and most plastics
Acid Acceptance Testing not needed
Excellent performance with ultrasonics
SAFE FOR THE ENVIRONMENT​
SNAP Approved for Degreasing
Zero Ozone Depletion Potential (ODP)
Low Global Warming Potential (GWP)
Non Hazardous for transportation
SUPPORT AND INFORMATION
Customer service, technical support and training from qualified distributors throughout Europe
We can provide you with a Material Safety Data Sheet, independent laboratory reports, product samples or technical assistance. For more information or advice please contact us by telephone on +44 (0) 20 8281 6370 or use our contact form.
Vapour degreasing solvents are supplied and supported by EnviroTech Europe Ltd.  Manufactured in the United Kingdom and available on short delivery times through our dedicated team of distributors in Europe and the Middle East.