United Nations Ozone Assessment – nPB Effects on Ozone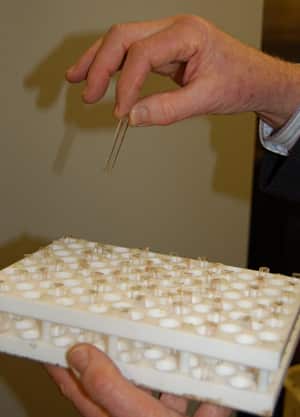 EnSolv and the Environment – Update from the Co Chairman of the United Nations Ozone Assessment panel on nPB.
White Paper By Don Wuebbles (Department of Atmospheric Sciences – University of Illinois).
November 11, 2014
There is disagreement between the use of scientific information by the European Union and the United Nations Environmental Panel / World Health Organisation (UNEP/WHO) / the authority for ozone depletion assessment.
Dr. Don Weubbles acknowledged as one of the world authorities on ozone depletion and who Co Chaired the UNEP/WHO 2014 ozone assessment panel explains in detail why the official world study disagrees with the European Union Environment Agency 2014 assessment as not being supported by science.
EnSolv® is safe for the environment and backed by the most sophisticated and knowledgeable world scientists.
We can provide you with a Material Safety Data Sheet, independent laboratory reports, product samples or technical assistance. For more information or advice please contact us by telephone on +44 (0) 20 8281 6370 or use our contact form.
Vapour degreasing solvents are supplied and supported by EnviroTech Europe Ltd.  Manufactured in the United Kingdom and available on short delivery times through our dedicated team of distributors in Europe and the Middle East.