The only realistic "drop in" replacement for TRIKE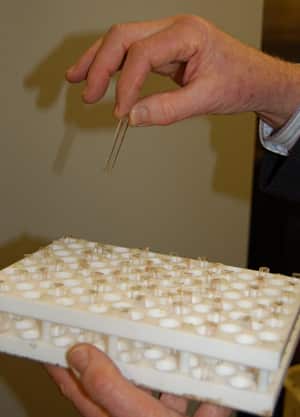 Why EnSolv is the only realistic "drop in" replacement for TRIKE as a Vapour Degreasing Solvent
.

Syd Treacher, a Surface Cleaning Consultant discusses the current controversy regarding replacements for trichloroethylene, the most commonly used vapour degreasing solvent, which was to be phased out of use in industrial applications in April 2016.
This article was prompted while reading an article where the author claimed that a grade of fluorocarbon solvent was a "drop in" replacement for TRIKE (trichloroethylene) and n- propyl bromide. This statement is not true for the majority of applications for which trichloroethylene is used – vapour degreasing or more correctly condensation cleaning.
As a consultant in surface cleaning technology I have studied the options available and come to the conclusion that the stabilised n-propyl bromide (nPB) sold in the UK under the brand name EnSolv® is the ONLY realistic "drop in" replacement for trichloroethylene when used for vapour degreasing. It is on average up to 50% cheaper than fluorocarbon formulations being proposed as alternatives.
From my evaluation it is clear current users of EnSolv® can continue to use the solvent and equipment or if still if using TRIKE you can make the change to EnSolv® in a day. A decision has to be made quickly as the "sunset date" after which TRIKE will not be available for industrial use without authorisation in the EU was April 2016 but you can substitute with only minor changes to control settings on equipment.
The legislation regarding the use of nPB may change in the future but if this happens you will have at least 3 years to decide on the alternative so the savings in solvent costs over this period will be considerable compared to alternative materials. Read the full article here.
We can provide you with a Material Safety Data Sheet, independent laboratory reports, product samples or technical assistance. For more information or advice please contact us by telephone on +44 (0) 20 8281 6370 or use our contact form.
Vapour degreasing solvents are supplied and supported by EnviroTech Europe Ltd.  Manufactured in the United Kingdom and available on short delivery times through our dedicated team of distributors in Europe and the Middle East.