Trichloroethylene a known human carcinogen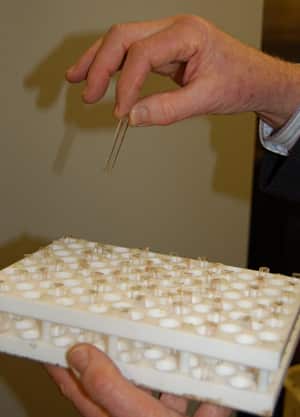 Trichloroethylene formally listed as a "Known Human Carcinogen"
.
After many years of being listed as a possible or probable human carcinogen, the widely used solvent trichloroethylene (TCE) has now been listed by the National Toxicology Program (NTP) of the U.S. Department of Health and Human Services as a "known human carcinogen." Ref; NTP's 14th Report on Carcinogens (November 3, 2016).
Trichloroethylene is widely used in manufacturing industries as a vapour degreasing solvent but its principal uses are as an intermediate raw material in hydrofluorocarbon chemical manufacture. In the light of a number of human studies showing a causal connection between TCE exposure and an increased risk of kidney cancer, NTP re-evaluated and ultimately reclassified TCE. In addition to cancer risk, other problems that have been attributed to TCE exposure include immunotoxicity, neurotoxicity, reproductive toxicity and developmental toxicity, such as potential fetal cardiac defects.
As a known carcinogen exposure to TCE is highly regulated already in the European Union. From April 2016 its use has required authorisation for specified applications.
The ban on the use of TCE for vapour degreasing, a very widely used cleaning process, causes many problems in the engineering and manufacturing industries where oil and soils need to be removed between stages in the production processes and on finished products. The use of alternative water based cleaners are inconvenient and increase process times and costs.
A safer alternative, EnSolv® is available as an established "drop in" replacement for TCE often using existing vapour degreasing equipment.
We can provide you with a Material Safety Data Sheet, independent laboratory reports, product samples or technical assistance. For more information or advice please contact us by telephone on +44 (0) 20 8281 6370 or use our contact form.
Vapour degreasing solvents are supplied and supported by EnviroTech Europe Ltd.  Manufactured in the United Kingdom and available on short delivery times through our dedicated team of distributors in Europe and the Middle East.